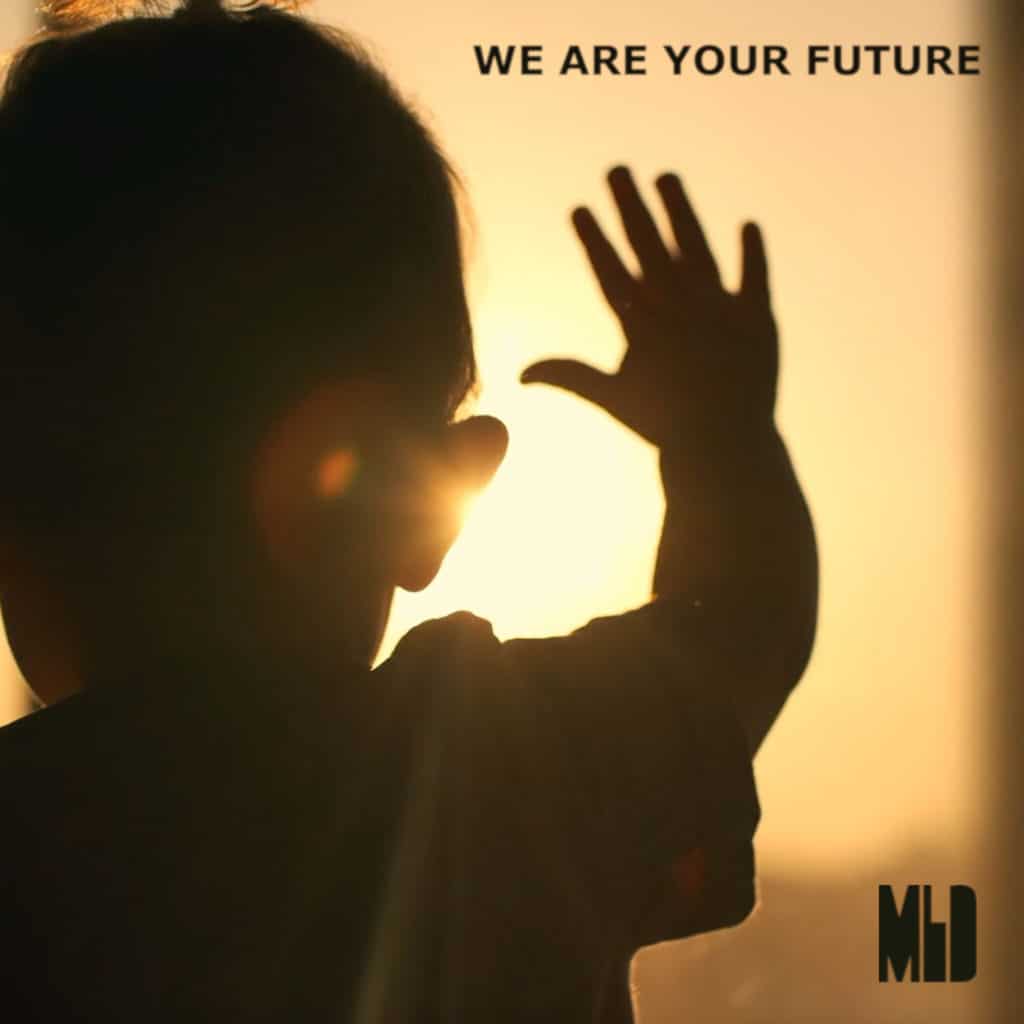 MLD est le nouveau projet solo de Stéphane Mourgues (DJ Moule, Hello Bye Bye). Du rock au bootleg, il s'empare aujourd'hui de la mythique Roland TB303 pour mixer ses deux cultures de prédilection : pop et techno. D'un côté, la scène Acid Techno de la fin des 90's, de l'autre des groupes ayant maitrisé le crossover des sonorités et des genres, tels que Chemical Brothers, Vitalic, Underworld, Lcd Soundsystem ou Death in Vegas.
Après un premier EP et un live 9 titres
MLD sort le single & clip « We Are Your Future » le 27 mai,
extrait de son nouvel EP « We Are » sortie le 24 juin
MLD is Stéphane Mourgues' new solo project (DJ Moule, Hello Bye Bye). From Rock music to Bootleg, he now uses the mythical Roland TB303 to mix his two favourite cultures : pop and techno. On the one hand, the Acid Techno scene of the late 90's, on the other hand, bands that have mastered the crossover of sounds and genres such as Chemical Brothers, Vitalic, Underworld, Lcd Soundsystem or Death in Vegas.
In studio as well as on stage, the central point of the project is the creation of electronic music with its original tools and constraints and managing not to be a slave to a software. MLD then abandons the computer and surrounds itself only with analog synthesizers synchronized together. On a median line linking Arnaud Rebotini for his raw approach to live music, to French79 for his pop approach to techno.
For his first EP, like a craftsman, he shapes the material of an Analog Acid Synth, which is similar to the one composing the walls of the city of Royan : raw and cold. Its architecture at the height of modernity in the 50's due to the reconstruction of the city after it was destroyed by WWII bombings inspires the little holidaymaker he was. It is therefore that this retro-futuristic vision resonates in "Futur". Five songs thought out like several science-fiction episodes, in which machines and humans kill each other. Somewhere between the fantasized future as a teenager living in the '90s would have imagined it, the Matrix films, Terminator, Black Mirror, Interstellar, and Philip K. Dick or Dan Simmons' works.