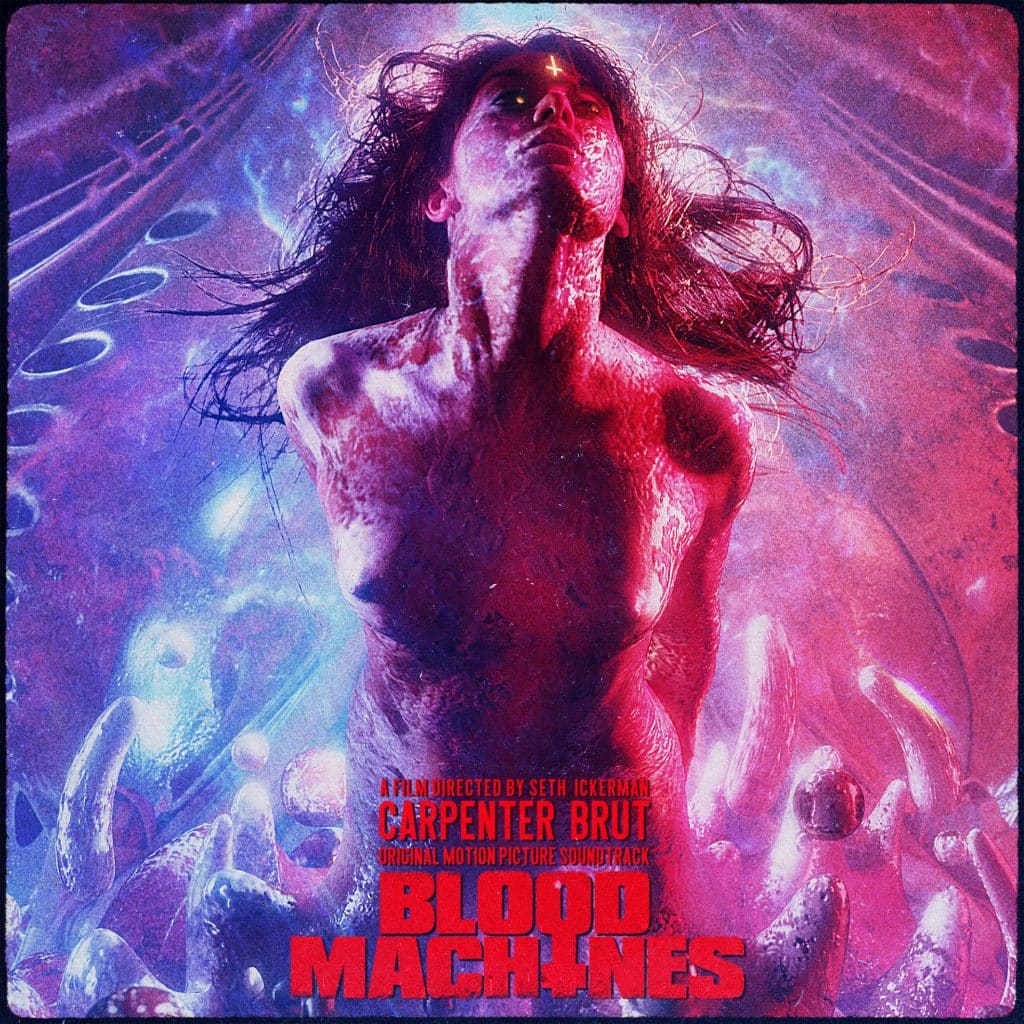 Clip : Turbo Killer + 11 millions views 
Trilogy album + 300 millions streams 
More than 15 countries crossed by his « On The Loose Tour »
2017 Roadburn Festival, Download, Paleo, Reading, Leeds, Dour  
2018 : Leather Patrol Tour Europe + USA 
24 Mars 2018 @ Olympia complet
13 & 20 Avril 2018 : Coachella Festival CA, USA 
Leather Teeth, new album 
Hellfest, Rock en Seine, Tournée US w Ministry & Ghost
Remix Ghost 
Blood Machines OST out !
Fab Tool feat. David Edwards…new single out
Carpenter Brut draws its influences from 80s TV shows and B-movies loaded with synthesizers. The mysterious and discreet man behind the pentagon – or the Brutagram as his fans would call it – evokes an encounter between Justice beats and the universe of John Carpenter.
Listening to his home-made EPs, however, one would rather bet on a metalhead background, a crush for Dario Argento and a force-fed religious education.
This would explain his penchant for the occult, his passion for kitsch sounds and his adoration for all kinds of enjoyment.
Carpenter Brut pays tribute to the post-hippie/pre-AIDS culture that then set the basis of electro and metal to give us a unique, violent and crazy 80s revival sound.
CARPENTER BRUT « LEATHER TEETH » – NOUVEL ALBUM
C'est l'histoire de Bret Halford, étudiant en sciences introverti. Il aime une fille qui ne l'aime pas et lui préfère le quarterback star. Bret enrage, tente de créer un breuvage afin de toutes les contrôler, se retrouve défiguré, et décide donc de devenir une rock star. La Fille, les filles, il les séduira ainsi. En devenant Leather Teeth, chanteur de Leather Patrol.
C'est l'histoire de Carpenter Brut, artiste synthwave, darksynth, peu importe le flacon après tout. Il est l'auteur de Trilogy en 2015, est apparu sur les bandes originales de Hotline Miami 2 et The Crew, et aujourd'hui, signe Leather Teeth. Un album court. Sec. Un "délire, comme sur les bons vieux albums de métal, Master Of Puppets en premier. 32 minutes de son, huit titres. Les gens peuvent le mettre en boucle si c'est trop court".
Une histoire bientôt contée aux quatre coins du monde : à l'Olympia (Paris) le 24 mars, Koko (Londres) la veille, au festival californien Coachella, au Hellfest (Clisson), au festival Beauregard, près de Caen, sans oublier l'Allemagne, le Canada, la Finlande… Une histoire comme celle que nous échangions au coin du feu, qui se partage.
Une histoire de filles, de mort et de synthétiseurs crades.