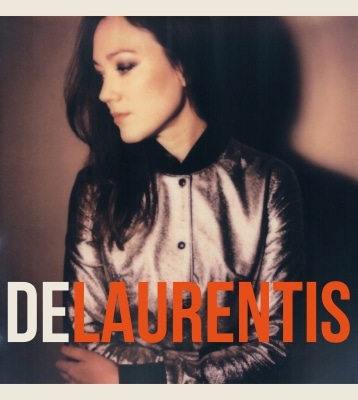 Derrière ce nom qui évoque le cinéma, il y a une chanteuse auteure/compositrice/productrice qui nous livre une pop lunaire et éthérée. Un laboratoire de sons dans lequel cohabitent synthétiseurs, piano, mégaphone et looper.
Entre le travail vocal de Laurie Anderson et l'univers cinématique de Lana Del Rey, ses influences sont nourries par les B.O de Ryuichi Sakamoto et dans un paysage hexagonal elle pourrait être la petite sœur de Cascadeur.
Comme Cats on Trees, Kid Wise et Moodoid elle est originaire de Toulouse où son papa musicien de jazz a été pianiste-arrangeur de Claude Nougaro. L'autre point commun avec ces groupes est qu'elle chante en anglais. Sous forme de petites histoires, on découvre les mémoires d'un marin, ses aspirations, ses rêves et rencontres inspirés de cette citation : « Il existe trois sortes d'hommes, les vivants, les morts et ceux qui vont sur la mer » Platon
Le nom DE LAURENTIS est l'héritage d'un grand père d'origine italienne qui avait pour habitude de faire des films en super 8. En tombant sur ces bobines illustrant la méditerranée des années 60, Cécile découvre un trésor brut et authentique. Ces vidéos sont projetées sur scène où elle est accompagnée de Francesco Vey mao/sounddesigner aussi membre du duo electro parisien The Tape.
Un EP 6 titres mixé par Jérôme Poulouin (Babx, The Shoes…) et masterisé par Chab (Lilly Wood & The Prick, Daft Punk…) sera disponible en physique et digital à partir du 1er Juin 2015.
Parallèlement Cécile DeLaurentis participe au projet « BRISTOL » créé par le co-fondateur de Nouvelle Vague Marc Collin qui l'a choisie pour interpréter le single « Woman » qui sort le 24 mars 2015.